The Hirvi, Indemon & Astral Corpse
July 15 @ 9:00 pm

-

11:00 pm

10€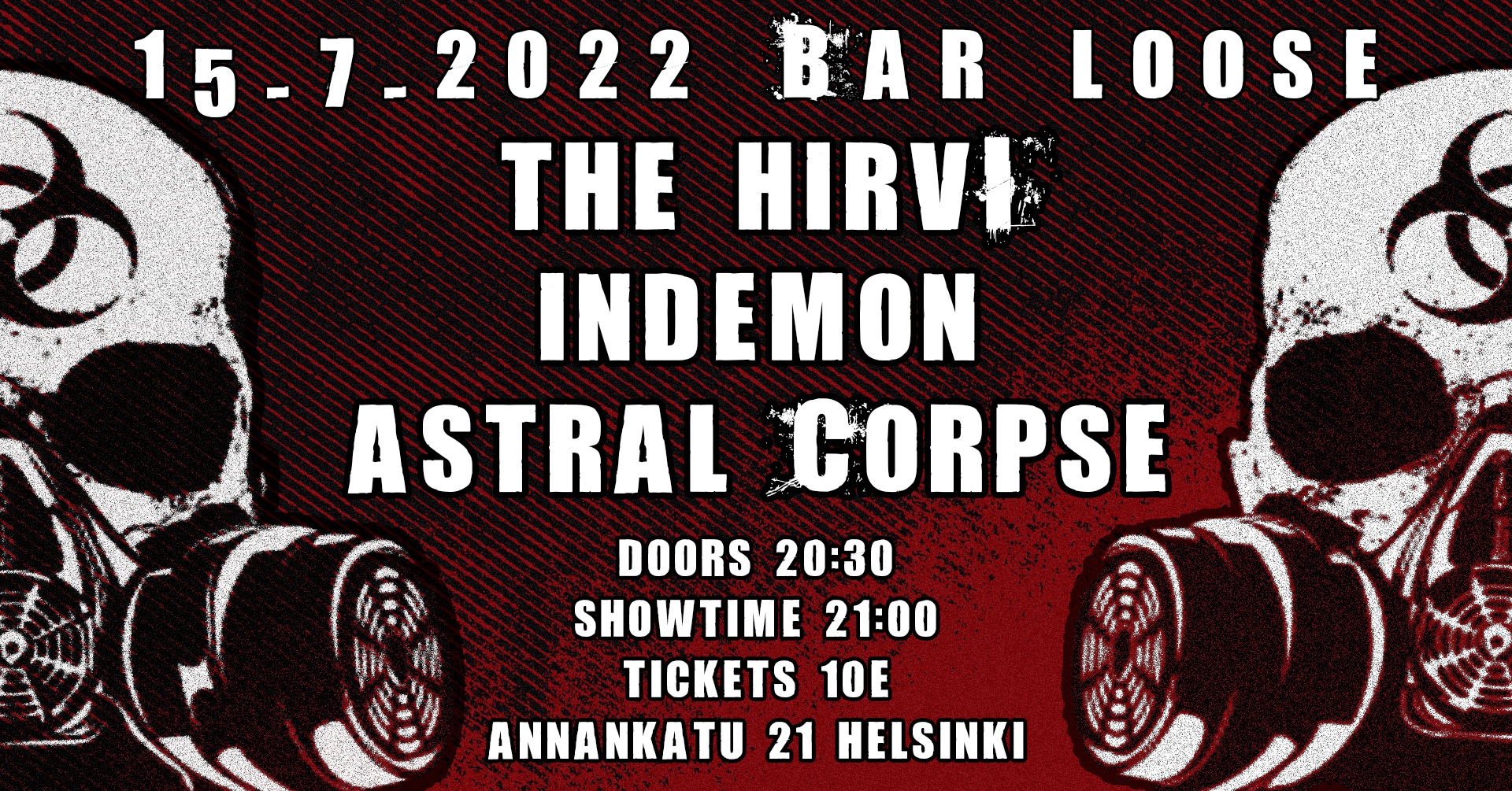 Lämpömittareiden kuumottavat lukemat joutuvat koetuksella Bar Loosessa keskellä kesää, kun Annankadulla jyrisee vanhan liiton, moderni sekä mustempi metalli.
The Hirvi: 80-luvun lopun thrash/speed-skenen timanttinen The Hirvi on palannut takaisin. Tiukan thrash-riffittelyn taitajat takaavat ehtaa vuoden 1987 tunnelmaa pääesiintyjänä.
Indemon: Pääkaupunki seudulta ponnisteleva Indemon tuo lavalle naamaa repivää thrashia ja groovempaa vääntöä tuntuvilla tuplabasareilla höystettynä.
Astral Corpse: Keranovian black metal kertoo jo olennaisen illan aloittajasta. Astral Corpse ei anna armoa ja vie kuulijansa mukaan kalman katkuiselle matkalle kohti kuumottavan synkkiä vesiä.
Liput 10 euroa (+3 € eteispalvelumaksu).