Mortuos (US) / Faceless Burial (AT) & Disguice Malignance
June 1 @ 9:00 pm

-

11:00 pm

18€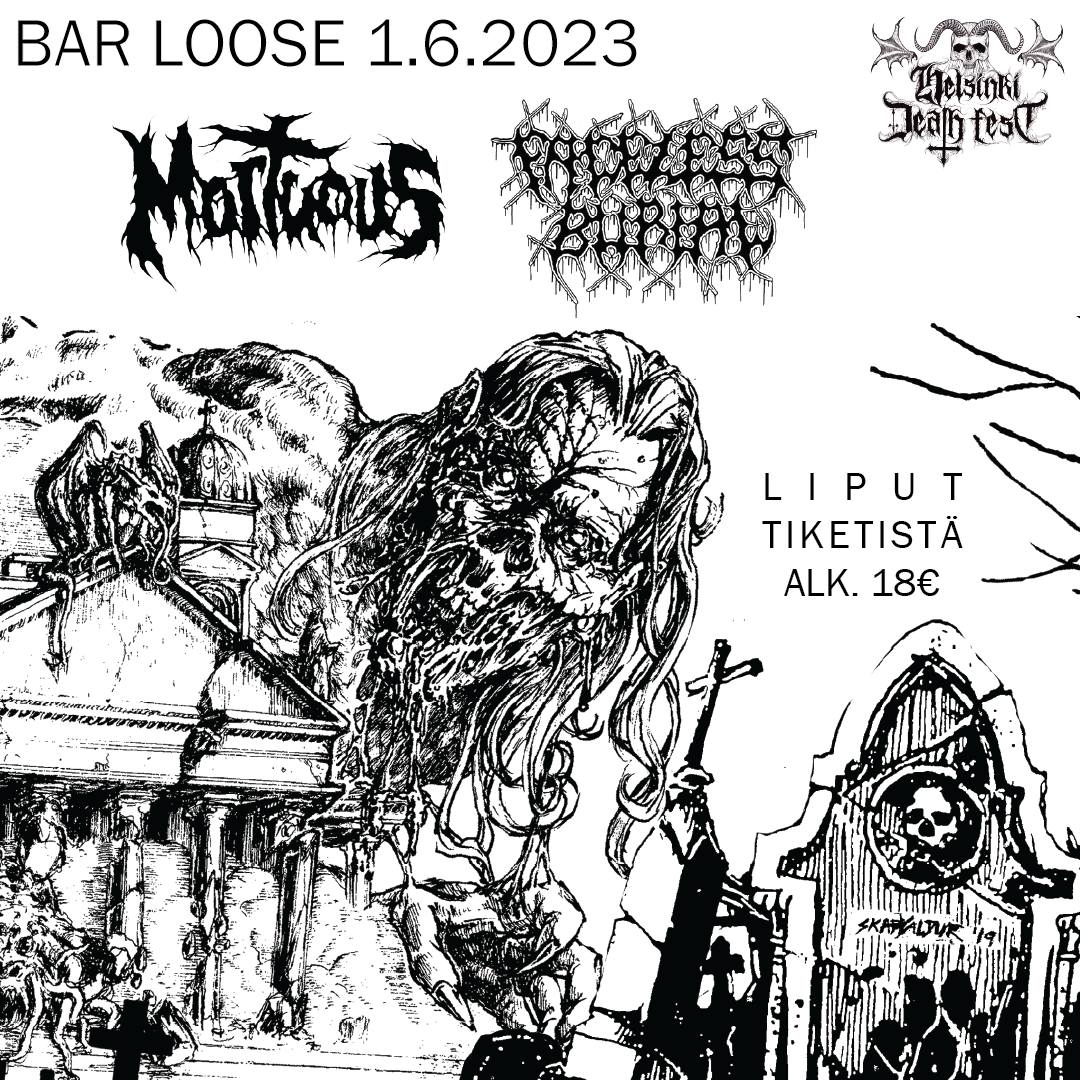 HELSINKI DEATH FEST ROTTINGLY PRESENTS:
MORTUOUS & FACELESS BURIAL FIRST EVER FINNISH SHOWS!
– – –
Mortuous (US)
Mortuous are an old-school death metal band from San Jose, California, that was formed in 2009. Includes members from Necrot, Exhumed, Dekapitator, and Bruxers.
– – –
Faceless Burial (AT)
Hailing from Melbourne, Australia, Faceless Burial are a power trio of unimaginable death metal might. Theirs is an unremittingly dark and dexterous sound which draws in a variety of death metal traditions: the gooey grind of early '90s Finland, the spiraling surge of classic Tampa, the bazooka-blown fury of old Brazil, the atonal angularity ushered in by Immolation, and the cacophonous caverns traveled by Incantation.
– – –
Illan avaa kotimainen dödikone
Disguice Malignance.
– – –
…ja ovelta 20 € (+3,5 € eteispalvelumaksu).