I Revolt, Crucify The Faith, Carnival Academy & Roju
March 18 @ 9:00 pm

-

11:00 pm

9€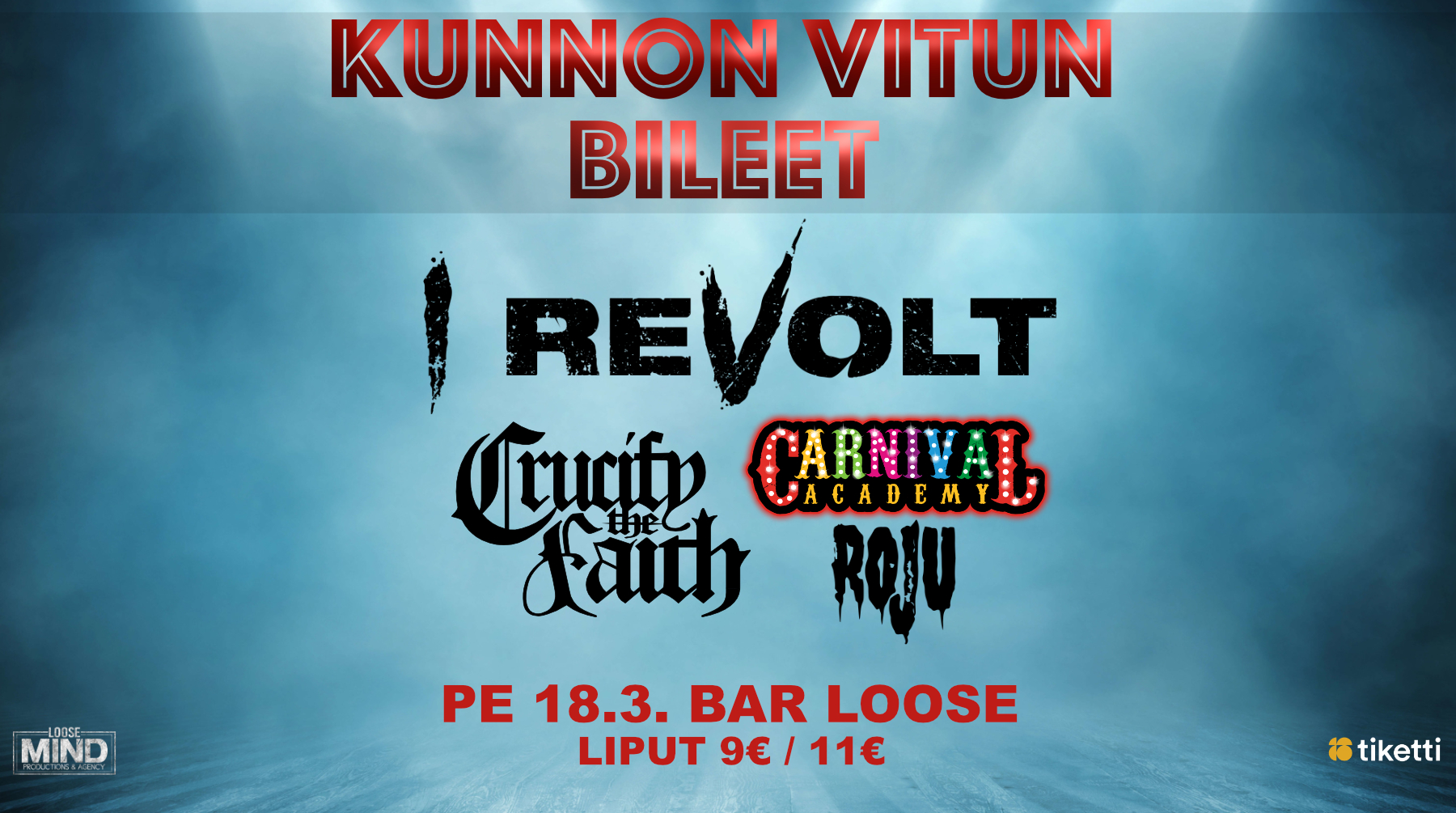 Kunnon v*tun bileet!!! Illan esiintyjäkaarti lupaa raskaan musiikin faneille herkkua useasta eri metallin alagenrestä. Juhlat aloittaa nu-metallia asenteella djenttaava ROJU, jonka jälkeen biletunnelman kattoon nostattaa metallia, dubsteppiä ja poppia yhdistelevä friikkisirkus Carnival Academy. Alkutanssien jälkeen lava täyttyy energiasta melodista death metallia ja metalcorea fuusioivan Crucify The Faithin tahtiin ja illan päättää "musiikillinen turpaanveto", eli riffivetoista raskasta mättöä luukuttava I Revolt!
Aikataulu:
20.00 OVET
20.30 Roju
21.20 Carnival Academy
22.10 Crucify The Faith
23.00 I Revolt
Liput ennakkoon 9 euroa, ovelta 11 € mikäli jäljellä.
https://www.tiketti.fi/i-revolt-crucify-the-faith-carnival-academy-roju-bar-loose-lippuja/79282