Club Bête Noire X Nachthexen: Aspect Noir, Kasvot & Fenetzar
July 14 @ 9:00 pm

-

July 15 @ 4:30 am

7€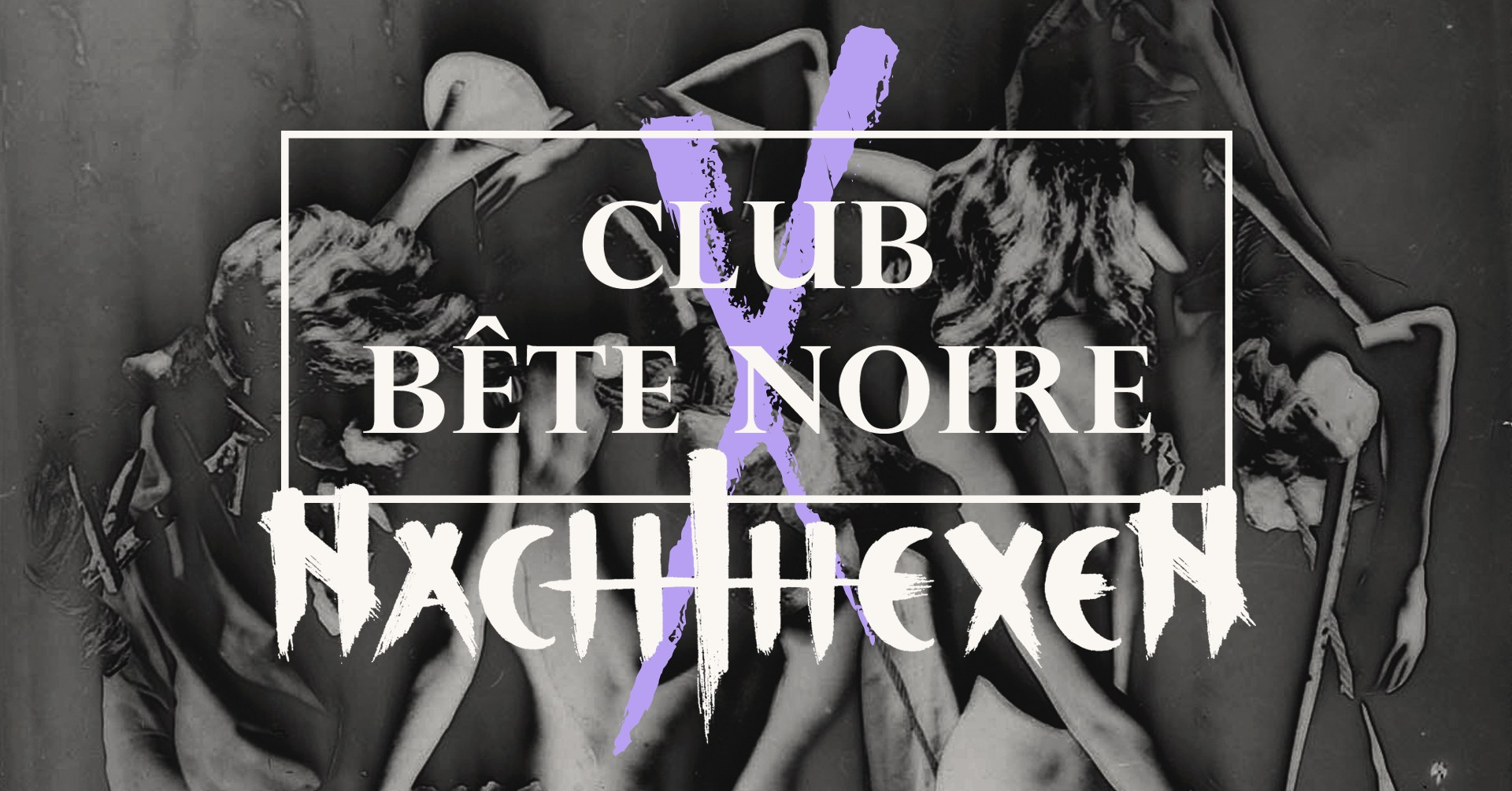 Goth / Post-Punk / EBM / Synth / Darkwave / New-Romantic
Out of the cave and in to the night!
Club Bête Noire collaborates with the Swedish coven Nachthexen at this special night in Helsinki.
20:00-23:00: LIVE Tickets: 7e (+3e cloakroom fee)
// Aspect Noir (Goth Rock/Post-Punk)
// Kasvot (Post-Punk)
// Fenetzar (Post-Punk/Goth Rock)
——————————————————–
23:00-04:00 DISCO (3e cloakroom fee)
// NACHTHEXEN DJ's:
Ella (åtåmåtån/Nachthexen)
Nadia (Dead Pisces/Nachthexen)
+ friends
// CLUB BÊTE NOIRE RESIDENT DJ's:
Regina Linnanheimon Silmät
Waldemar Void
——————————————————–
// TURVALLISEMMAN TILAN PERIAATTEET
Tapahtumaan osallistumalla sitoudut noudattamaan turvallisemman tilan periaatteita. Epäasialliseen käytökseen tullaan puuttumaan.