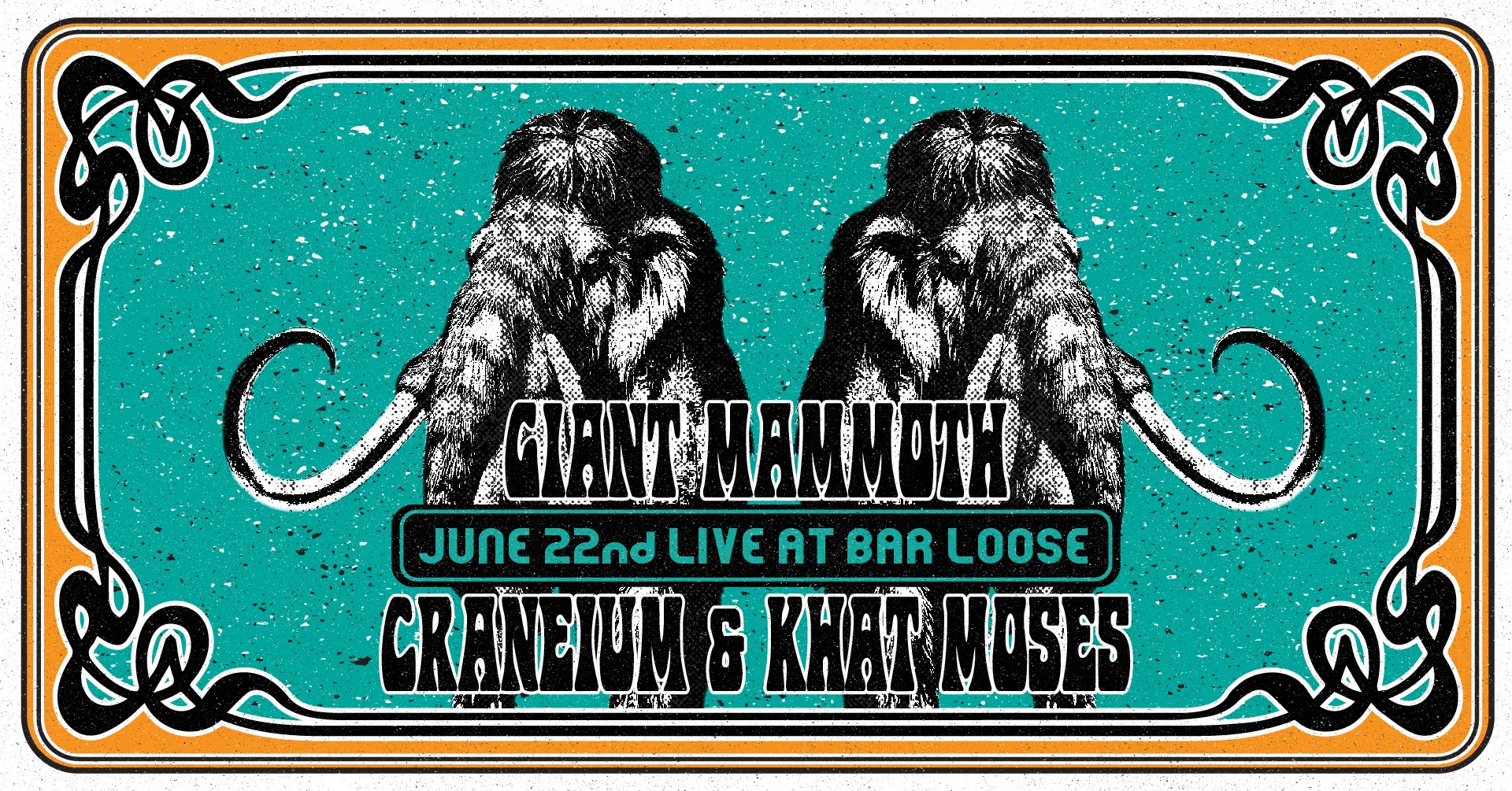 The day after the summer solstice we keep celebrating the summer and its magic but turn our eyes to the darkening nights. Three bands from three cities lead the way:
Giant Mammoth just released their album "Holy Sounds" which showcases their own cool flavor of garage rock and a QOTSA-esque sense of melody. Do not miss!
https://giantmammoth.bandcamp.com/
Craneium had to cancel their show and is being replaced by The Modest Revival Company.