Tuska-Torstai Semifinaali: Sacred Dimension, Ninetyfive50, Beyond The Hate, Numento, Shapeless & King of None
May 26 @ 7:30 pm

-

11:30 pm

8,50€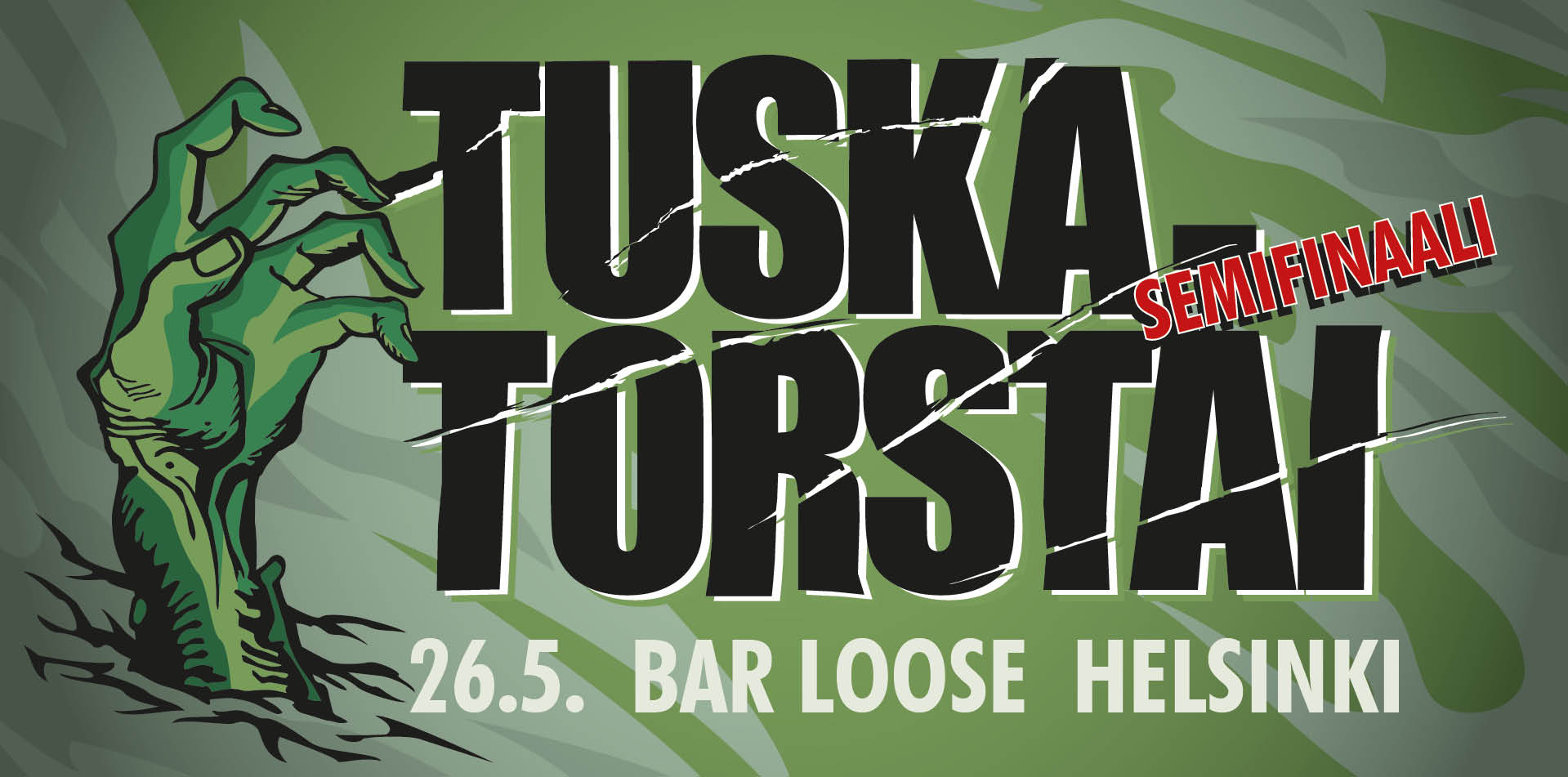 Melkein jo Tuskan lavat kutsuvat…
Hykerryttävän Tuska-Torstain toiseksi viimeinen ilta pidetään Bar Loosessa, kun vuoden 2020 kisan viimeinen semifinaali täyttää stadin kauneimman rock-kellarin!
Kuusi yhtyettä, josta vain kaksi voi edetä koko kilpailun Finaaliin. Vuonna 2020 semifinaalin kerkesivät jo Sacred Dimension sekä Ninetyfive50. Heidän lisäkseen tiensä semifinaalin taistelivat Beyond The Hate, Numento sekä Shapeless ja King of None.
Yleisöllä on valta ja voima päättää ketkä pääsevät tämän kilpailun finaaliin, sillä toisen finaalin pääsevän yhtyeen valitsee yleisö. Kilpailun lopulliset voittajat esiintyvät vuoden 2022 Tuska Festivaaleilla!
Liput ennakkoon 8,50 euroa: https://www.tiketti.fi/tuska-torstai-semifinaali-bar-loose-helsinki-lippuja/82423
…ovelta 10 (+3 € eteispalvelumaksu).