Trashcan Dance, Marco Luponero & Wuohipora
November 16 @ 9:00 pm

-

11:00 pm

7€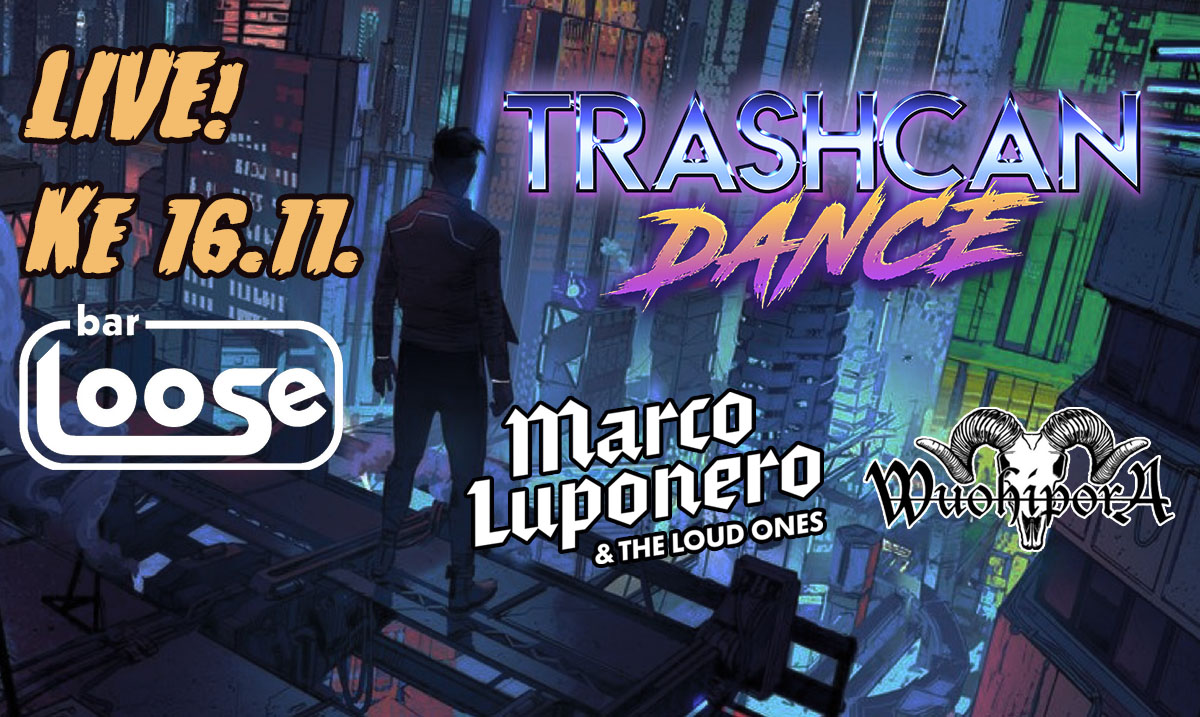 Glam goth-shockrock-yhtye Trashcan Dance, katurockjyrä Marco Luponero & The Loud Ones sekä suomenkielisen melankolisen metallin ja rockin soihdunkantaja Wuohipora esiintyvät Bar Loosessa keskiviikkona 16.11.2022.
TRASHCAN DANCE
Teatraalinen ja vaikuttava liveyhtye Trashcan Dance on melodisella gootti-hard rockillaan pitänyt klassisen likaisen rockin lippua yllä jo vuodesta 2015. Yhtye työstää tällä hetkellä tulevaa kokopitkää älpeetä josta tuoreimpana julkaisuna ja esimakuna on eeppinen synthwave-yhteisssinkku "Polezhaevskaya Station" Stealth Divisionin kanssa.
Kuuntele biisi täältä:
MARCO LUPONERO & THE LOUD ONES
Marco Luponero on tuttu nimi monesta yhtyeestä, joista mainittakoon vaikka yhtyeet Terrorwheel ja Altaria. Tänä vuonna Marco julkaisi ensimmäisen kokopitkän soololevynsä "Life & Death". Katso vertahyydyttävän hulvaton musiikkivideo täältä:
WUOHIPORA
Wuohipora tuo kylmiä väreitä jos syysilta tuntuu liian lämpimältä. Kuuntele yhtyeen uusimmat tuotokset täältä:
Liput 7 euroa (+3 € eteispalvelumaksu).